As a pioneer and integrated turf solutions provider, Bellinturf possesses rich experience in developing, designing and manufacturing wide ranges of landscaping grass for different applications. As a manufacturer certified both by FIFA and FIH, Bellinturf provide professional various sport turf systems, include football turf, hockey turf, tennis turf and muti-sports grass, meets all the stands of FIFA, FIH, ITF, etc. In addition, Bellinturf landscape grass with natural colors, soft and fine yarn is the ideal replacement of natural grass. It is widely used for many different applications including residential, playground, public, DIY, etc.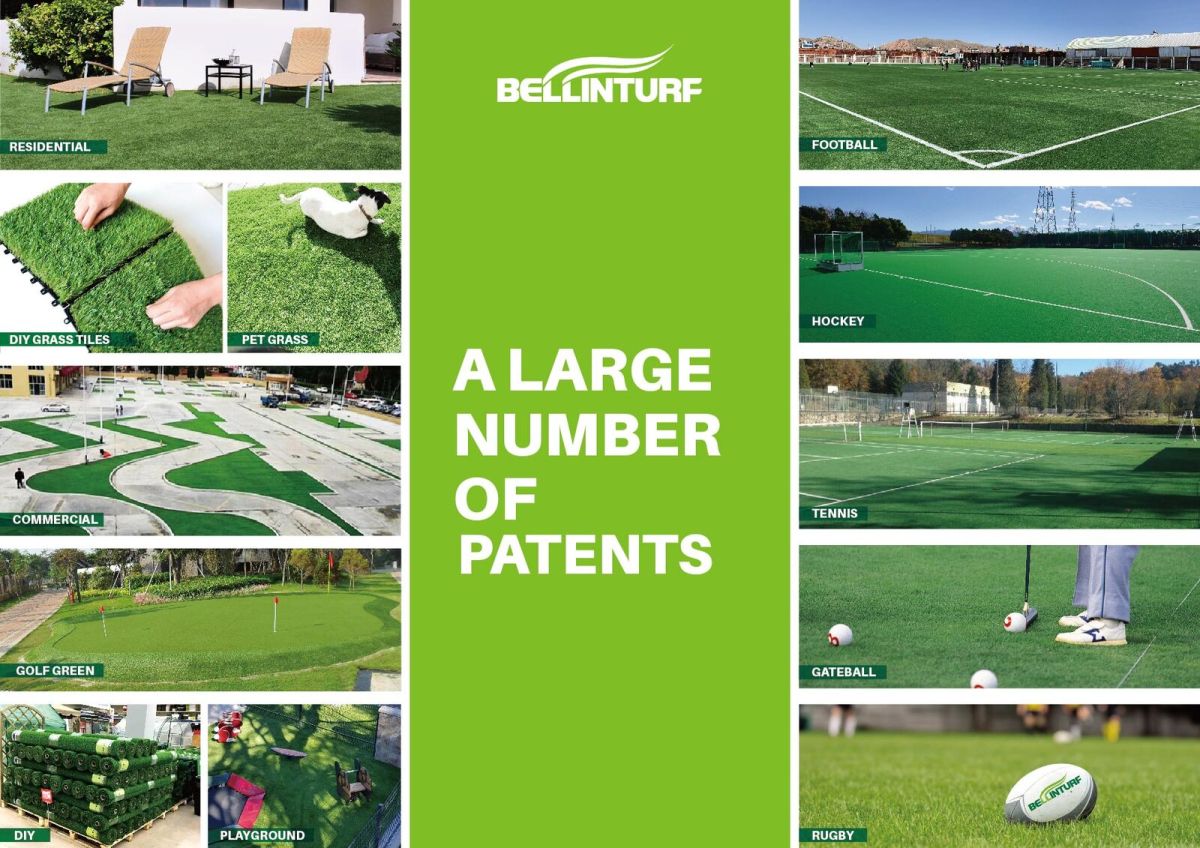 Bellinturf attaches importance to the sustainable development of products' innovation and technology. So far, Bellinturf has obtained a lot of authorized patents.
As one of the world's leading artificial turf manufacturers and comprehensive solution providers, Bellinturf has been committed to the development and production of landscape and sports applications, provides a full range of systematic solutions, upholds the concept of "splendid sports ,beautiful world", and brings professional and satisfactory win-win cooperation experience to our global partners.