Bellinturf is pleased to announce that the hockey field at Salt Rock, Durban, South Africa has been awarded FIH Category 3 certification. The Salt Rock hockey field covers an area of about 6,000 square meters with Bellin Hockey Supreme 18 In turf system for use in the development of hockey among the youth.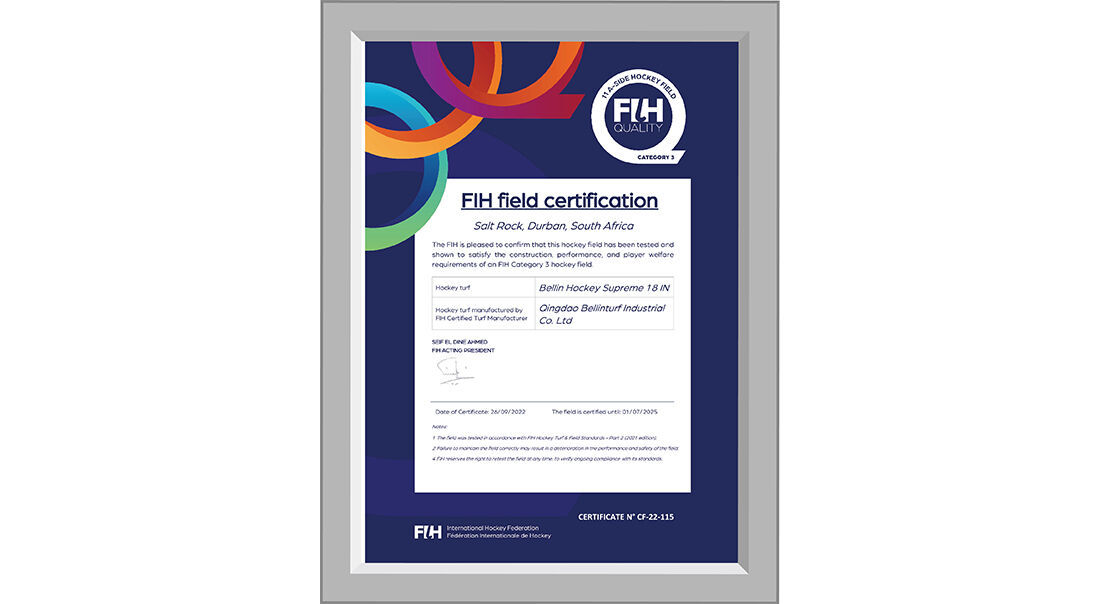 The Bellin Hockey Supreme 18 In turf system is designed to remain a consistently high-performing surface to support various levels of competition. It has passed the FIH national category hockey turf test and offers the highest quality, outstanding performance to the players.

The Salt Rock project is one of a number of perfect hockey fields that Bellinturf has delivered to the world. As a FIH (International Hockey Federation) certified manufacturer, Bellinturf has reached a higher level of performance, safety, and consistency in the design and manufacture of turf systems dedicated to the hockey sport.
We are confident in developing more high-quality hockey field projects worldwide for encouraging more people to participate in the sport.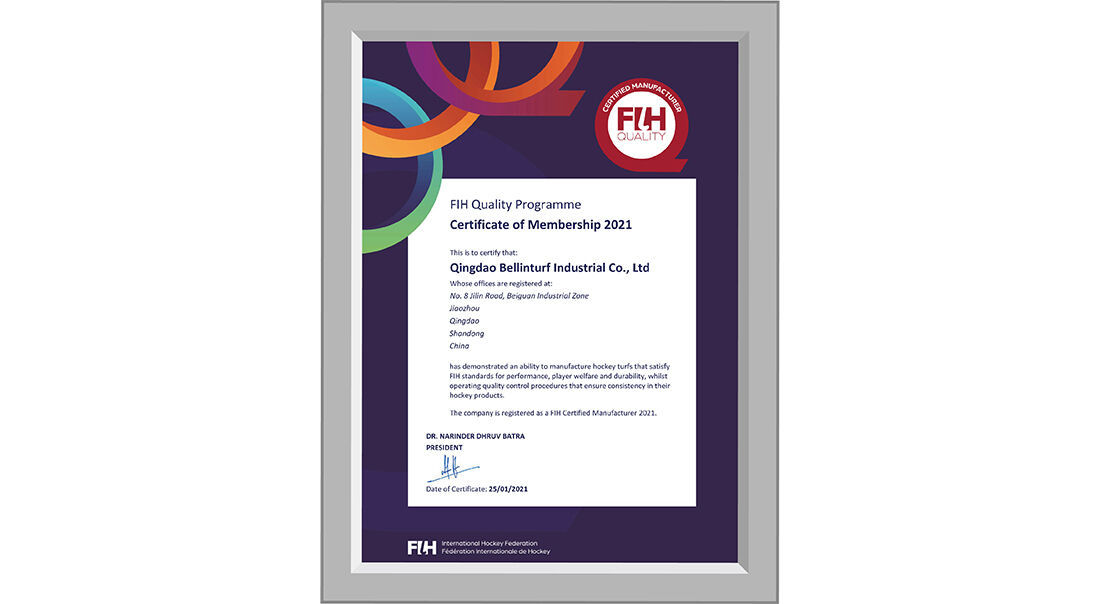 FIH Certified Fields
A FIH Certified Field is independently tested by an FIH Accredited Test Institute and the test is based on its own standards which look to satisfy requirements relating to construction, sports performance, player welfare, layout and durability requirements as well as environmental considerations.